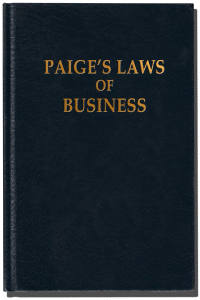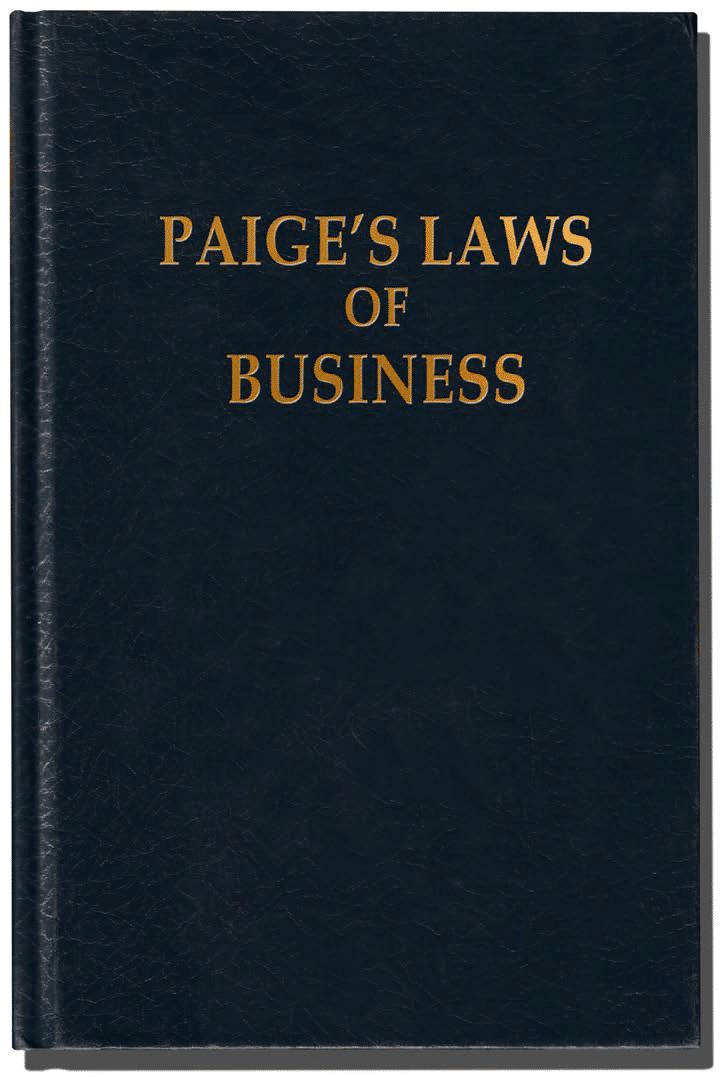 PAIGE'S LAWS OF BUSINESS is a gift to you for your website visit.
In late 2012, award-winning author Gerald Gillis released his latest novel, DARE NOT BLINK , a thrilling tale of a corporate power struggle and the internal politics of a modern, high-profile business. At the heart of the story is Dave Paige, a rising young executive who never allows himself to sink to the level of his underhanded opponents. Paige believes in playing the game with loyalty, integrity, and a personal devotion to excellence.
Excerpted from DARE NOT BLINK, Dave Paige periodically records little nuggets of knowledge into a handwritten journal, often when an event or an opportunity gives him reason for pause and reflection. The entries are a combination of observations, insights, and principles that Paige considers worthwhile. Although Dave Paige is a fictional character, there is nothing imaginary about the wisdom and guidance offered by his observations. His "laws" encapsulate the devotion, loyalty, and ethical standards that should comprise the core values of every man and woman striving to build a professional career in corporate America.
For all its brevity, PAIGE'S LAWS OF BUSINESS is a blueprint for pursuing success in business without sacrificing integrity. A must-read for students of business and industry professionals alike.
Please enjoy this free eBook with the compliments of main character Dave Paige (and, of course, the author).
Download: [Smashwords.com]