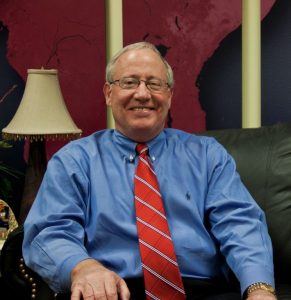 Thank you for visiting my website. I do hope you enjoy my books and blogs.
I am a native Georgian who grew up in the Atlanta suburb of Decatur. I received a BBA from the University of Georgia and an MBA from the University of Tampa.
Immediately upon completing undergraduate school, I served three years as an artillery officer in the U.S. Marine Corps. After military service, I worked for several industry leaders such as Coca-Cola Enterprises, Genuine Parts, and GE in managerial and executive-level positions. I was involved in several mergers and acquisitions, and gained significant international experience.
I became a full-time novelist in 2009. I have authored four novels: That Deadly Space (Mills Street Publishing, LLC, 2017),  Dare Not Blink (Navigator Books, 2012), Shall Never See So Much (Booklocker, 2010), and Bent, But Not Broken (Sandlapper, 1986). I also authored an eBook entitled Paige's Laws of Business (Navigator Books, 2013). My books have been recognized with multiple awards.
In addition to my writing, I speak on a range of topics, to include leadership, communications, service, and business ethics.
I am married and the father of three grown children. My wife and I continue to reside in the greater Atlanta area.
Please contact me directly for speaker appearances and availability.
Thanks again for stopping by my website.